Navigating health insurance is about as easy as navigating the Bermuda Triangle, but when CPAP equipment costs an arm and a leg out of pocket, it's a necessary evil…or is it? What if we told you how to order CPAP supplies online with insurance right now AND that Aeroflow Sleep would be doing all of the legwork for you? Read today's blog to learn how we can help, or go ahead and get started by clicking below.
What Is Aeroflow Sleep and How Does It Work?
Aeroflow Sleep is a durable medical equipment (DME) supplier, exclusively specializing in CPAP products. We provide sleep apnea patients with the CPAP machines, masks, and accessories they need to be successful in their CPAP therapy. Most importantly, we work with their insurance companies to cover standard CPAP supplies up to 100%. We achieve this by offering 3 innovative services:
1. Insurance Made Easy
Let's begin with the obvious difficulty: insurance. When you start to consider the countless hours it will take to call your insurance provider, doctor, and DME supplier, the first step already feels insurmountable. Luckily, there's no need to do any of that!
In one seamless survey, Aeroflow Sleep evaluates your insurance coverage, collects your primary and secondary healthcare information and CPAP preferences, and prepares your personal e-commerce solution. Equipped with your answers, our team of experts will then do all of the paperwork for you and curate a list of high-quality CPAP supplies you are eligible to receive.
That means you don't have to understand confusing terms like deductible or co-pay, you don't have to ask your physician for a prescription, and you don't have to aimlessly search for the most trusted manufacturers. We do all of that for you. Plus, you'll be able to access anything at any time when you sign in to your very own patient profile.
2. Setups With Clinicians
The second challenge comes with being a new CPAP user. You're not going to plug in a CPAP machine and suddenly know how positive airway pressure (PAP) works. That's why we require an initial setup with one of our certified clinicians, so you can better understand what CPAP therapy is.
Aeroflow Sleep is, of course, respectful of every patient's space and comfort level. As such, we allow you to choose between in-home and telehealth appointments.
Once scheduled, your first order will be placed and shipped to your front door. This gives you the opportunity to assemble and use your new CPAP prior to the appointment, allowing you to get a feel for handling it and come ready with questions. An instruction manual and some light reading material may also be included in the shipment.
3. Dedicated Sleep Specialists
Of course, Aeroflow Sleep understands that no two patients are the same. One may be more tech-savvy while another wants to speak with a representative after the setup. That's why we pride ourselves on offering the best of both worlds, combining an online CPAP shopping experience with that personal touch typically found in brick-and-mortar stores.
Every member of the Aeroflow Sleep program is assigned a dedicated Sleep Specialist, and the best part is, we're human! Here to answer questions, offer product recommendations, and simply be a friend throughout your CPAP journey, your Sleep Specialist is available Monday - Friday through our live US-based call center. Even for tough questions, like…
How Do I Know What My Insurance Will Cover?
Aeroflow Sleep will let you know what specific products your insurance covers. Most insurance carriers will allow you to submit an insurance claim for CPAP machines and masks. However, accessories vary based on the necessity of each item.
The individual parts that come with your CPAP mask–mask cushions, headgear, and chin straps–are essential to your setup and are covered up to 100% through insurance. Humidifiers that are built into your CPAP machine are also covered, but heated humidifiers may not be since the heating element is considered non-essential.
An example of a luxury product (or something that's never covered by insurance) would be the Clean-Z CPAP Ozone Sanitizer. Instead of cleaning your CPAP machine every morning, you place your device inside the Clean-Z, and it provides hospital-grade sanitation at the press of a button.
Obviously, luxury products are still desirable. That's why Aeroflow Sleep has some options available to purchase out of pocket too!
Direct Communication
Always call your Sleep Specialist if you're unsure whether your preferred provider covers a product. Aeroflow Sleep will contact your insurance provider directly and let you know.
If phone calls aren't your thing, we also empower you to email, fax, or text us directly. Our proactive, multimodal communication keeps you in the know. Even messages on social media are checked daily for your convenience. Like Aeroflow Sleep on Facebook to connect over DM.
User-Friendly Portals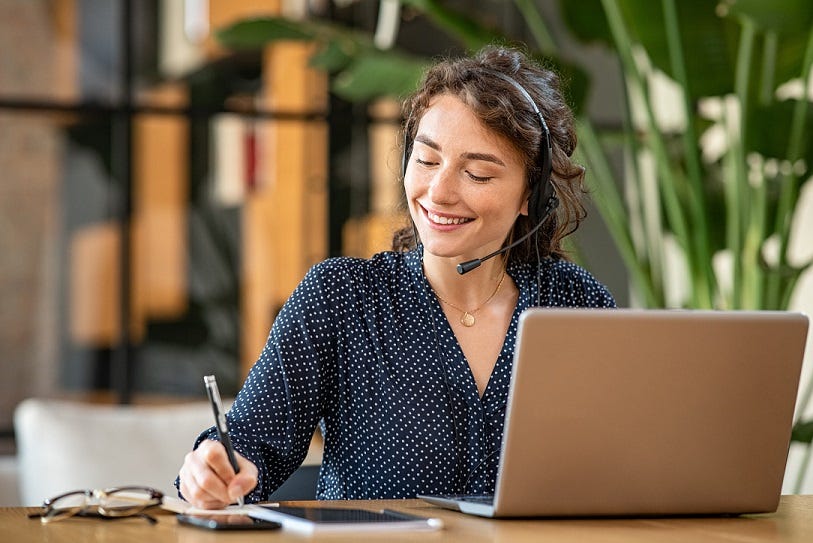 Don't forget that Aeroflow Sleep has a solution for our tech-savvy patients! If you want to resubmit an order without ever speaking to a representative, everyone has easy access to our user-friendly account portals online.
You can also verify your insurance information or see past orders. Most importantly, your private healthcare information is safe and secure with a HIPAA-compliant login.
Rest assured, we will be working hard to get all orders authorized before you ever contact us, and you'll continue to receive notifications if any obstacles arise.
Sleep Studies and Prescriptions
If you have not been diagnosed with sleep apnea, Aeroflow Sleep does ask that your doctor schedule a sleep study.
What's that and why is it necessary? Well, researchers believe that up to 80% of moderate to severe cases of Obstructive Sleep Apnea (OSA; the most common form of sleep apnea) remain undiagnosed. Insurance providers want to be certain that you're among them, so a few non-invasive sensors will monitor your breathing pattern, airflow, oxygen levels, and heart rate to determine the cause of your sleep problems. Sleep studies can be performed either in a lab or at home.
Once the data has been analyzed, you may then meet with your Sleep Specialist to discuss your test results and treatment options. If it's discovered that you have OSA, you'll probably be prescribed CPAP therapy and on your way to being an Aeroflow Sleep success story.
Every insurance claim requires both a sleep study confirming the sleep disorder and a prescription signed by your doctor, so we double check that everything is on file before your insurance plans' eligibility date. Then, whether you live in the big city or a small town, we quickly route your prescribed DME right to your doorstep.
How Do I Find An In-Network CPAP Supply Provider?
All you have to do to find an in-network DME provider is call Aeroflow Sleep! We are in network with most major insurance companies; including Aetna, United, Blue Cross & Blue Shield, and more. Plus, we proudly serve our veterans and active military by accepting the VA's private insurance provider: Tricare.
In the off-chance that you do not qualify for CPAP supplies through Aeroflow Sleep, we recommend using CPAPsupplies.com to make a purchases without insurance.
Does Aeroflow Sleep Work With Medicare and Medicaid?
Yes, Aeroflow Sleep is not just for private insurance holders and is accredited by both Medicare and Medicaid. However, government guidelines must be met.
Medicare is broken down into two categories; part A and B. While Medicare part A covers things like inpatient care, hospice, and nursing, Medicare part B is similar to the health insurance you're used to, covering well-visits, routine screenings, prescription drugs and treatments. CPAP coverage falls under part B and includes everything from new CPAP machines to headgear, full face masks to tubing, and so on–after you've met the part B deductible. Learn more about Medicare and CPAP coverage here.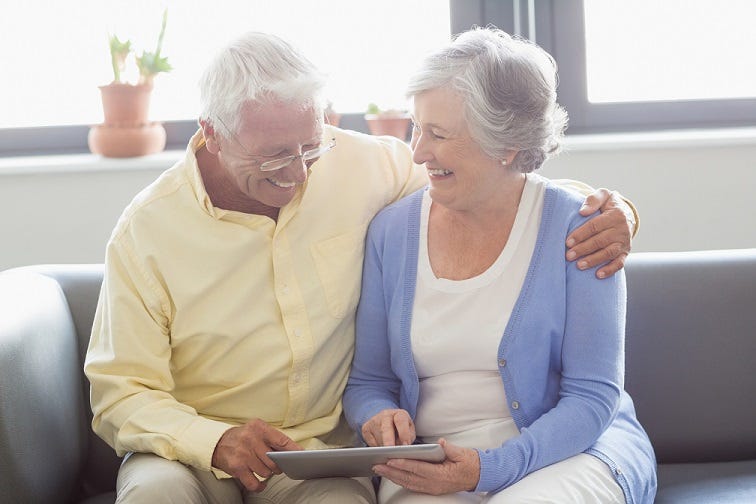 Medicaid is managed by your state of residence, so CPAP coverage varies. Generally, Medicaid will cover CPAP machines, but the supplies may be another story. You should check your state Medicaid coverage directly for specific authorization rules.
How Do I Pick a CPAP Mask?
Now that we've talked about CPAP coverage, let's talk about options. There are hundreds of different styles and features to ensure you get the best night's sleep possible! Luckily, your doctor will most likely choose a CPAP machine for you when they write your prescription, but how do you pick a CPAP mask?
CPAP masks come in three different shapes: full face, nasal, and nasal pillows. Full face masks cover both your nose and mouth while nasal masks and nasal pillows cover only your nose. Nasal pillows go one step further and are inserted into your nostrils. Hybrid masks like Bleep DreamPorts are another, standalone design.
Aeroflow Sleep can tell you which of these CPAP mask styles best suits your face shape with its AI mask-fitting technology. Available to all members of the Aeroflow Sleep program, both newly diagnosed and existing patients, your dedicated Sleep Specialist can send a link to your phone to try this game-changer.
Once your smartphone receives the link, open the webpage where you will answer a short series of questions and be asked to take a selfie. Then, sit back and watch the algorithm work. Your Sleep Specialist will be notified, and the data will be added to your online portal! Remember, the online portal also shows you which choices are available and covered by your insurance, so Aeroflow Sleep can supply the right mask when the time comes.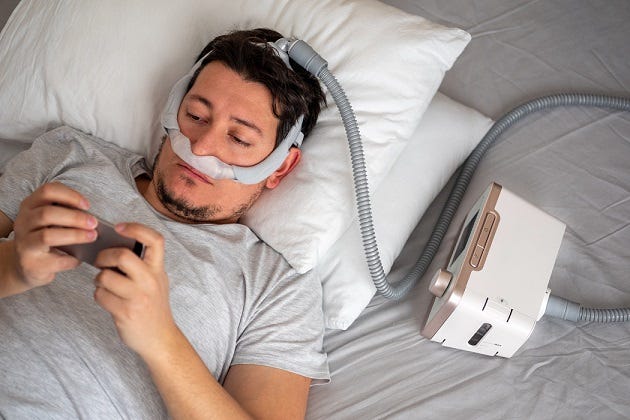 Get Notified When You Qualify For Replacement Parts
Like all machinery, CPAP supplies deteriorate over time, and some deteriorate faster than others. Replacement parts are therefore equally important and are also covered through insurance once they have exceeded their lifespan. Aeroflow Sleep follows your insurance provider's recommended replacement schedule and notifies you both on the portal and via direct communication when it's time to replace a part, so you can get the most out of your benefits. It's that easy!
See If You Qualify For CPAP Supplies Through Insurance
Aeroflow Sleep really does have it all worked out for you, so what are you waiting for? See if you qualify for CPAP supplies through insurance by clicking below.