About Us
For years, patients and physicians have trusted Aeroflow Sleep to provide CPAP equipment and supplies through insurance. In order to lower healthcare costs and allow people to take control of their own CPAP therapy, Aeroflow Sleep was launched to provide the lowest allowable prices of the highest quality CPAP machines, masks, and supplies. Our mission is to help patients sleep well and live better by providing resources, services, and the PAP equipment and supplies needed to easily navigate the sleep apnea journey.
Our Team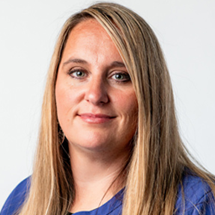 Michelle Worley, RN
Director of Clinical Operations
Aeroflow Sleep is America's fastest growing solution for getting PAP supplies covered up to 100% through insurance, and we have Michelle Worley, RN as our Director of Clinical Operations to thank for that. In less than 20 years, she has been involved in the development of the Aeroflow Sleep program from scratch; every home study and equipment launch went through her, and each clinical process became very patient-focused with Michelle at the helm. She offers her expertise on various sleep topics by reviewing our medical content and in outlets like Healthline and Mental Floss. She genuinely cares about our patients' health and dedicated Medical Reviewer too.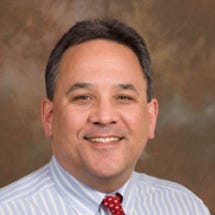 Robert Yapundich, MD
Medical Director of Sleep Medicine & Neurology
Dr. Yapundich is a board certified neurologist and medical director for the Aeroflow Healthcare Sleep division. He has practiced within his community for 24 years and also also served patients throughout the country via telemedicine.
Focus Areas: Sleep medicine and neurology
Certifications: Diplomat of The American Board of Psychiatry and Neurology with subspecialty certifications in Sleep Medicine and Clinical Neurophysiology
Affiliations: Novant Forsyth Hospital in Winston Salem, NC, FryeCare Neurology in Hickory, NC, UNC Caldwell Sleep Disorders Center in Lenoir, NC.
Recognitions: Fellow of the American Academy of Neurology, Castle Connolly Top Doctor 2012-2022, US News & World Report Top Doctors: Top 50 Neurologists in North Carolina (2012)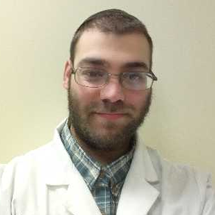 Mitchell Stotland, MD, MPH
Medical Director
Dr. Stotland is a Board Certified allopathic trained physician with a Masters Degree in Public Health. He focuses on evidence based treatments that are holistic, multidimensional and patient-centered. Dr. Stotland believes in empowering patients to be healthy and use a multitude of methods to prevent and treat disease. He is able to see patients in any region of the United States and has extensive leadership experience clinically and as a Medical Director and Chief Medical Officer of several companies.
Focus Areas: Occupational health, sleep health, public health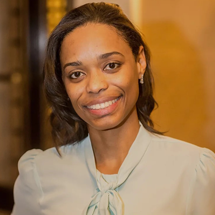 Carleara Weiss, PhD, MSH, RN
Sleep Science Advisor
Dr. Carleara Weiss, Ph.D., MSH, RN is a Postdoctoral Fellowship in Sleep and Circadian Rhythms. Originally from Brazil, she has over 15 years of experience as an Adult-Geriatric Nurse. She was recently featured in Buzzfeed, Insider, EatingWell, Women's Health, and on the Well+Good podcast. She provides expert advice on what impacts patients' sleep, advocates for better health and wellness care, and promotes diversity, equity, and inclusion through many digital platforms.
Focus Areas: Sleep disorders, circadian rhythms, insomnia, and cognitive behavioral therapy
Affiliations: American Academy of Sleep Medicine Sleep Research Society, Jacobs School of Medicine and Biomedical Sciences at the University of Buffalo
Recognitions: TEDx São Paulo Speaker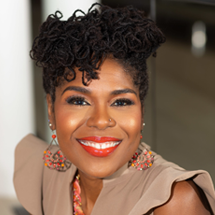 Monique May, MD, MHA
Medical Advisory Board Member
Known as the Physician in the Kitchen®, Dr. Monique May is a Board-Certified Family Physician who specializes in addressing comorbidities through a healthy lifestyle–is a Medical Advisory Board Member at Aeroflow Sleep. She also hosts the blackdoctor.org show "Vegan-ish" on Facebook, trained restaurant-chain Denny's staff internally by offering them curated nutrition guides and recipes in a series of videos, and recently released a new book entitled, "Doc, Fix My Plate!" All of this to say, her expert advice on how to prevent sleep disorders (like sleep apnea) through food is invaluable to Aeroflow Sleep and its patients.
Focus Areas: Sleep disorders, family medicine, healthy eating, and nutrition
Affiliations: American Academy of Family Physicians
Recognitions: Resident of the Year in 1999 and Physician of the Year in 2019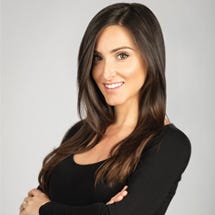 Teresa Power DeNike, BS, CCSH
Sleep Science Advisor
Teresa is a board-certified clinical sleep educator, national speaker, and the founder of Sleep Better NYC. After 14 years in healthcare sales and consulting, Teresa witnessed countless family, friends, and patients struggle through the typical pathways for sleep support. Sleep Better NYC was founded as a solution, to provide actionable guidance from a trusted source.
Focus areas: Sleep apnea, snoring, sleep hygiene, sleep support and awareness specific to women's health
Affiliations: Board of Registered Polysomnographic Technologists, American Academy of Sleep Medicine, Dentistry, DentistryIQ
---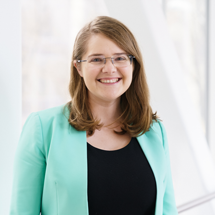 Meagan Remmes
Marketing Coordinator
With nearly a decade of writing experience, Meagan Remmes leads the creative vision behind Aeroflow Sleep's blog content. She has worked with a wide range of clients in the past; including Mission Hospital, Ingles Markets, Omni Hotels & Resorts, and Advance Auto Parts. Today, her passion is to educate new and existing sleep apnea patients on the benefits of receiving PAP supplies through insurance. You may also find her hanging out with her dog, hiking with her husband, or reading a good book in blissful solitude.
---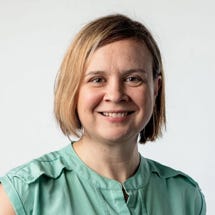 Stephanie Dula
Sr. Marketing Coordinator
Stephanie Dula is a longtime writer and editor who has worked across a range of diverse industries. She's worked on content for nearly all of Aeroflow Healthcare's websites, taking complex healthcare information and distilling it down into simple, clear language. She's passionate about providing up-to-date, accurate information on products and services to empower each reader as they navigate their own wellness journey.
---