For Cora Baquiran, every restless night would follow the same pattern:
Loud snoring
Tossing and turning
Consistently waking up
As a result, Cora woke up each morning unhappy and exhausted. Enough was enough - she reached out to her primary care physician to schedule an appointment.
Sleep Apnea Symptoms in Women
Sleep apnea is considered to be a disorder that primarily affects males with a few classic symptoms such as loud snoring or chronic daytime fatigue. These are classic red flags for doctors to check off the list. However, women often display different signs of sleep apnea, making it more difficult to diagnose.It's time to let go of the stereotypes suggesting that sleep apnea is a disease that only affects older males. Men and women of all ages are at risk.
Common sleep apnea symptoms in women include:
Feeling lethargic
Insomnia
Waking up frequently during the night
Acid reflux
Depression or anxiety
Being forgetful
Being accident-prone
Feeling overwhelmed
Weight gain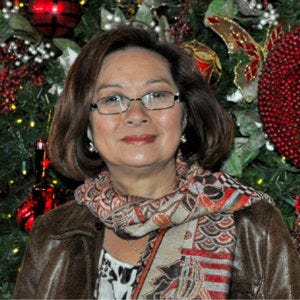 After hearing Cora's story, her doctor recommended she take a sleep study to determine what was preventing Cora from sleeping comfortably. Once she had completed the overnight sleep study, Cora returned to her physician's office to discuss the results - Cora was officially diagnosed with Obstructive Sleep Apnea (OSA) and was prescribed CPAP therapy. Cora worked with her doctor to find which CPAP mask was best for her and went home hopeful.
Getting Used to CPAP Therapy
Getting used to the machine was much harder than Cora had anticipated. She hated the machine, the straps and the obtrusive nasal pillows. Her frustrations with the device made it difficult for her to keep it on all night and reap the benefits of CPAP therapy. One day, Cora received a call from her insurance provider informing her that she was not meeting the compliance requirements and she may be at risk of losing coverage.
CPAP compliance measures how much you use your CPAP equipment, and if you use it often enough for effective CPAP treatment.The call served as an important wake up call for Cora, who then dedicated herself to getting used to the mask and wearing it all night every night. Luckily, Cora's husband had also been diagnosed with sleep apnea, so they were able to keep each other accountable to meet requirements.
CPAP Benefits
Once she got accustomed to the machine, Cora immediately started seeing the benefits of CPAP therapy, including:
Sleeping soundly
More energized
No more snoring
No more morning headaches
Since completing her compliance period in 2013, Cora has been a dedicated CPAP user.
You don't have to live tired. Speak with your doctor today to receive your sleep apnea test and CPAP prescription. Then reach out to Aeroflow Sleep to get your CPAP supplies through insurance to experience better health.