Hi, I'm Emily, and I began my new role as a Marketing Coordinator for Aeroflow Sleep last week. I'm excited to be a part of a company, like Aeroflow Sleep, whose mission is to not only help patients feel and live better, but to also help patients receive the durable medical equipment and supplies they need without added stress, complexity, or costs.
Since beginning my new role, I have taken a deep dive into educating myself on all things sleep apnea; and I thought it might be fun to share with you all what I've learned so far! I'm hoping some of my new-found knowledge will resonate with others who may have recently been diagnosed with sleep apnea and are on a similar learning journey, or with those who are new to the Aeroflow Sleep family, just like me!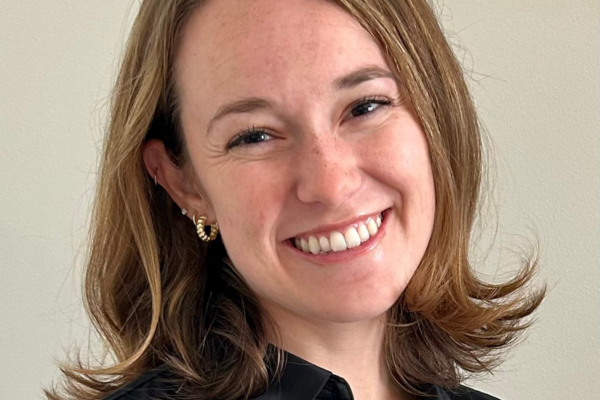 My CPAP Learning Journey
If you would have asked me before joining this team: "what is sleep apnea" or "why should it be treated," I don't think I would have been able to give you a solid, educated answer. I knew some of my friends and family members used CPAP machines to treat their sleep apnea, but I naively thought that this diagnosis simply meant that they snored loudly; that their primary reason for seeking treatment was to help those who had to listen to their loud snoring. In other words, I thought treating sleep apnea was a luxury; not a necessity for a serious medical condition. Boy, was I wrong!
To correct my misguided assumptions, I began by reading Aeroflow Sleep's medically reviewed blog, watching episodes on their YouTube channel (which is full of helpful information; if you've never checked it out, you should,) and—of course—by falling down the rabbit hole that is Google. All that to say, I've read and watched a lot since I joined the team, so I am excited to break it down for you in a way that I hope is easy to digest! So, let's get into it!
What Is Sleep Apnea?
According to the National Heart, Lung and Blood Institute, "sleep apnea is a common condition in which the body stops and restarts breathing several times while sleeping." Sleep apnea can be broken down into three major types:
Obstructive sleep apnea (OSA,) or the most common type of sleep apnea, occurs when the upper airway is regularly blocked while sleeping, which reduces or completely stops the body from breathing.
Central sleep apnea (CSA) happens when the brain does not send the body signals to breathe while sleeping.
Complex sleep apnea is a mix between both obstructive and central sleep apnea, which is why complex sleep apnea may also be called mixed sleep apnea.
"Sleep apnea is a common condition in which the body stops and restarts breathing several times while sleeping."

- The National Heart, Lung and Blood Institute
The gist is that when the body stops regularly breathing for a period of time while sleeping, that's what is referred to as sleep apnea.
Why Should You Treat Sleep Apnea?
Some common symptoms of sleep apnea, in addition to snoring and interrupted breathing, include: headaches, gasping for air during sleep, dry mouth, daytime sleepiness, difficulty staying asleep, and irritability, just to name a few. If those side effects weren't enough of a motivation to seek treatment, the long term effects of untreated sleep apnea ought to do it.
Untreated sleep apnea can lead to increased risk for high blood pressure, heart attacks, strokes, type 2 diabetes, depression, and metabolic syndrome. It's clear that our bodies need sleep, and good sleep at that! Just as you would treat any other medical diagnosis, sleep apnea requires the same attention in order to live a long, healthy life.
How Should You Treat Sleep Apnea?
Thanks to medical research and technology today, there are a variety of different ways to treat your sleep apnea! All of the options can be overwhelming, and confusing even. That's why it's important to consult with your doctor to figure out a treatment plan that works best for you.
The most common treatment option is called continuous positive airway pressure, or CPAP. CPAP is often referred to as "the gold standard" treatment for sleep apnea, because it is considered both highly effective and reliable. A CPAP machine uses a hose and attached mask to push pressurized air against your airways, which ultimately prevents your breathing from stopping while you sleep.
There's a variety of PAP machines, masks, and other accessories on the market, so patients have access to a lot of options; even APAP and BiPAP solutions. These options provide patients with more choices, that way they can select the sleep apnea therapy that is both comfortable and appropriate for their sleep style.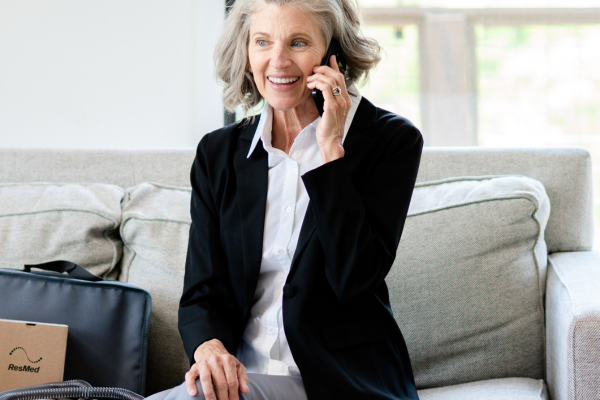 What If It's Too Expensive To Treat Your Sleep Apnea?
Unfortunately, treatment options can be expensive, which causes some people to have to make the difficult decision of choosing between health and finances. However, with Aeroflow Sleep, it doesn't have to be that way!
Aeroflow Sleep specializes in providing PAP equipment through insurance, meaning your supplies may be covered up to 100% depending on your plan. We are in-network with most primary insurance providers and are also accredited by both Medicare and Medicaid.
We believe that sleep apnea treatment should be both affordable and accessible for all sleep apnea patients. Finances shouldn't be a barrier to receiving the treatment you need to live a healthy life, and that's why I'm proud to be within the "we" behind Aeroflow Sleep!
I wish you well, wherever you may be on your sleep apnea journey! Know that you are not alone and that there are people in your corner! I'm one of them.
---

References
"What Is Sleep Apnea?" National Heart Lung and Blood Institute, U.S. Department of Health and Human Services, www.nhlbi.nih.gov/health/sleep-apnea.
"Sleep Apnea: 14 Hidden Dangers." Edited by Sabrina Felson, WebMD, WebMD, 29 Sept. 2022, www.webmd.com/sleep-disorders/sleep-apnea/sleep-apnea-conditions.
Summer, Jay. "Sleep Apnea Treatment." Edited by Abhinav Singh, Sleep Foundation, 31 Aug. 2023, www.sleepfoundation.org/sleep-apnea/treatment#:~:text=Doctors%20consider%20continuous%20positive%20airway,or%20severe%20obstructive%20sleep%20apnea.
---