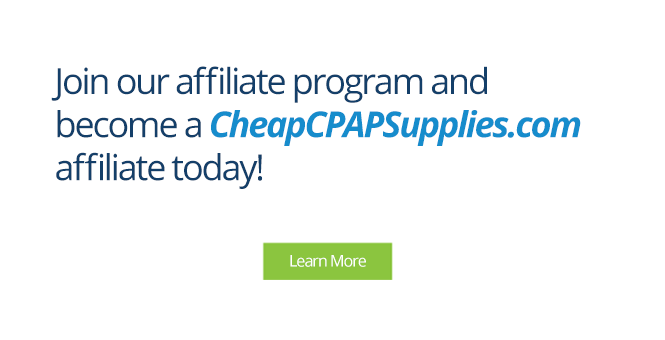 How it Works
Upon approval into www.AeroflowSleep.com's affiliate program, you will be supplied with a variety of banners and/or text links for your website. Place those banners and text links on your site and when one of your website's users clicks-through, they will be brought to our website to shop. Once a purchase is completed, you will be credited for that referral by earning an 8% commission.
8% commission on all sales
Monthly Newsletters
Banners and creatives database updated bi-monthly
Responsive Marketing and Customer Service Team to assist in sales
About AeroflowSleep.com
After helping sleep apnea patients get their CPAP equipment through insurance, we realized there was a need for a site where they could shop and purchase this exact same equipment without insurance at a fraction of the cost.
Therefore, we dedicated ourselves to operating an online store where sleep apnea patients can shop for CPAP machines, masks, accessories and supplies at the lowest possible prices. We also provide an informative blog which offers news, insights, and trends in CPAP Therapy and Sleep Apnea.
Here are several ways that we help keep costs down for our CPAP Patients:
- Free shipping on all orders
- Lowest allowable prices on masks and machines
- Responsive, and effective customer service
- 30 Day Mask Guarantee
- Additional savings through monthly promotions
Contact us today and start earning!
If you want to become an affiliate or have any questions, please don't hesitate to contact us. We have an experienced team of professionals ready to assist you! We can be reached at (866) 298-6482 or by email at info@aeroflowsleep.com
---